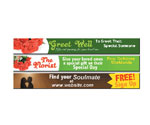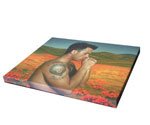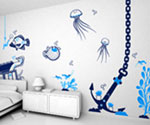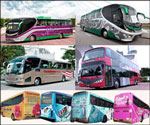 Inkjet Printing
An inkjet printer is a type of computer printer that reproduces a digital image by propelling variably-sized droplets of liquid or molten material (ink) onto a page. Inkjet printers are the most common type of printer and range from small inexpensive consumer models to very large and expensive professional machines.
The idea of inkjet printing dates back to the 19th century and the technology was first developed in the early 1950s. Starting in the late 1970s inkjet printers that could reproduce digital images generated by computers were developed, mainly by Epson, Hewlett-Packard and Canon. In the worldwide consumer market, four manufacturers account for the majority of inkjet printer sales: Canon, Hewlett-Packard, Epson, and Lexmark.
The emerging ink jet material deposition market also uses ink jet technologies, typically piezoelectric crystals, to deposit materials directly on substrates. There are three main technologies in use in contemporary inkjet printers: thermal, piezoelectric, and continuous.